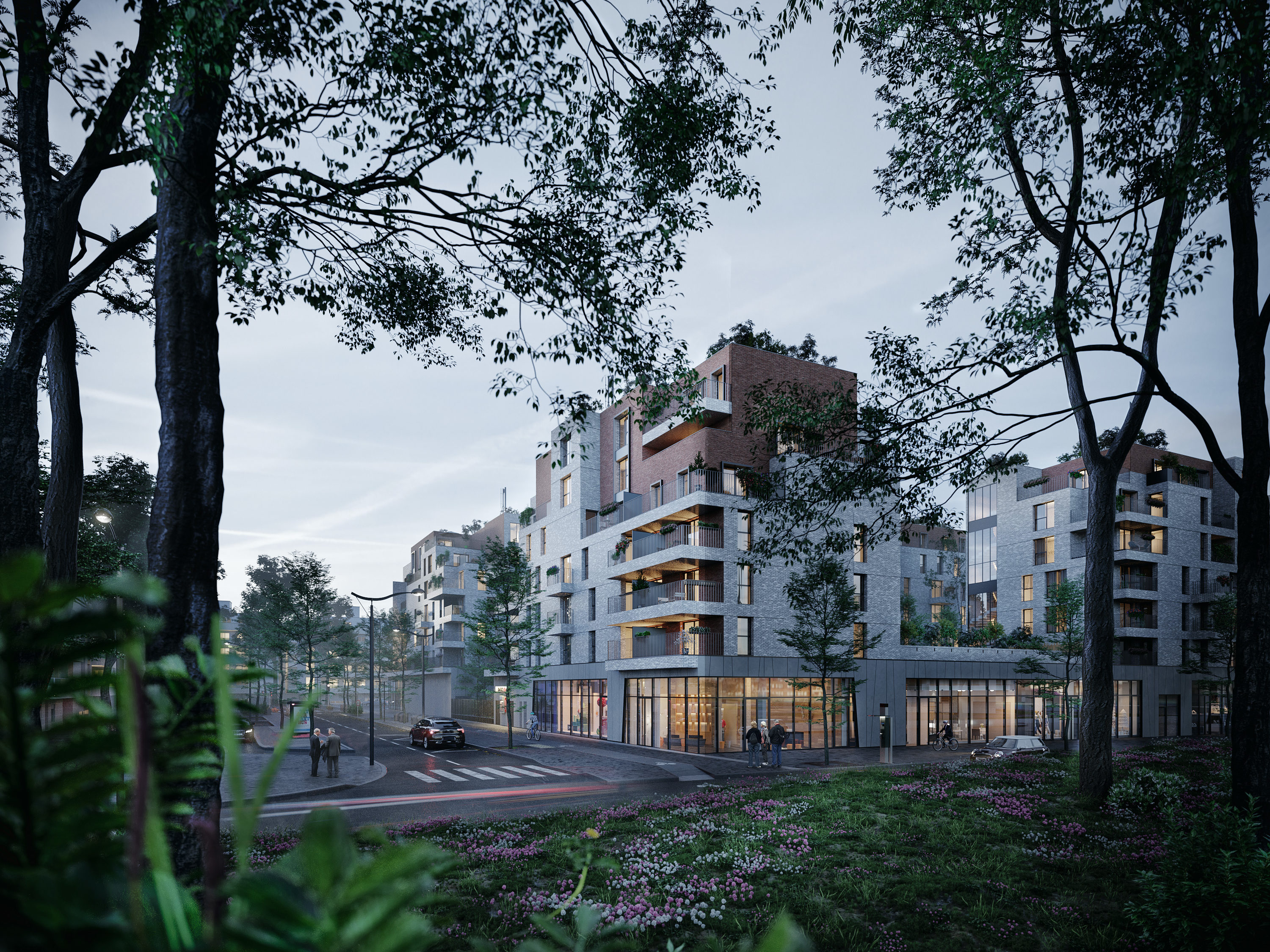 Architectural visualisation, commonly referred to as CGIs, visuals, renderings or ArchViz, is the process of creating digital models of structures, buildings, and spaces using complex modelling methods and powerful rendering computers. Rendering, on the other hand, focuses on creating images representing actual views of the building. The modelling and the rendering, and the post-production (e.g. photoshop) altogether constitute ArchViz.
We'll explore the importance of rendering and visualisation in building a development, detail the types of architectural rendering on offer, and give an insight into the cost of a project. This information will help you develop a deeper understanding of how this service can benefit you, as well as how to find the best partners to execute your vision.
Why is Architectural Rendering Important?
You'll know that developing a property is a lengthy, complex undertaking, and there are several ways architectural rendering is crucial in ensuring that the project not only goes ahead but moves smoothly. Here are a few ways architectural rendering can be a game changer for your project.
Supports planning applications
To move forward with developing your property, obtaining planning permission from your local authority is a major step. Architectural rendering can boost your bid for planning permission. It can also provide highly accurate verified views used to support planning applications and give the authority a clear idea of what your development will look like – something that will only strengthen your chances of approval.
Can be a helpful tool in marketing the property
It's far easier to sell a dream if you can see it. In marketing your property to the right buyers, an architectural rendering will be a strong tool to use in your marketing materials to show clients the space they could be occupying and help them get excited about the prospect of their hopes for that space becoming a reality.
Types of Architectural Rendering
Exterior rendering
This conveys how a building will relate to the environment and people around it.
Interior Rendering
This suggests what it will be like to work or live in that space. You'll see details such as flooring, furnishings, and lighting contribute to a space.
Aerial Rendering
This offers a dynamic perspective that leads to a better understanding of landscapes, surrounding buildings, and complete visualisations.
Examples of Architectural Rendering & Visualisation
Here are some of our case studies featuring architectural renderings:
French Palace of Justice
A French government building which is the largest court in France. Elegant visuals were made to detail the luxurious interior, along with external renders.
Velocity
A stylish office space visualised by us 11 years ago we created some stunning CGI images.
Rickmansworth Care Home
A care facility in Rickmansworth. Using detailed surveys, the views were verified as geometrically accurate. Photomontages were created to show the site from several angles.
Some other Architectural Rendering examples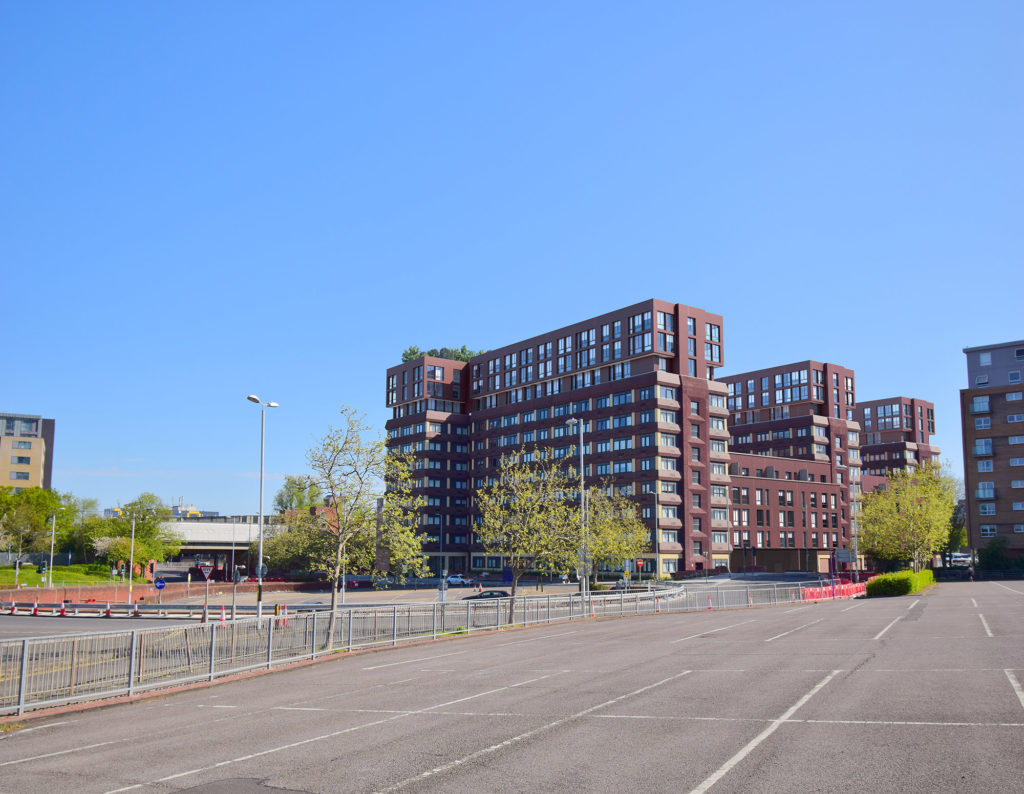 How much does an Architectural Rendering project cost?
The cost of getting rendering done will, of course, rely on a range of factors, such as labour, render times, and the level of tech needed to create the image. You may also be charged by the image or by the project, depending on your needs. For the cheapest of renderings, you can expect to pay between £500 – £600, mid-level around £1500+, while high-end can cost £5000+.
While developing a property is a big-budget endeavour, it's important not to skimp on the details, and architectural rendering is no exception. Rendering does so much to benefit your project that you should be seeking high-quality images made with the best technology to complement your project.
Emperor Vision is all about the best service and image quality that you can get, while still operating at a commercially viable cost for most developers.
Benefits of Architectural Rendering
Communication
Architects and clients can work together more efficiently as accurate images help bridge expectations and lessen the risk of clients feeling disappointed during construction and causing delays.
Cost Efficiency
It's not uncommon to have mistakes made in sketches and files, and once they are found during construction, it can cost thousands of pounds and potentially delay the project timeline. As a rendering uses verified views containing real-life photos and data, architects can be much more accurate and spot design flaws early on.
Factors to consider for the right Architectural Visualisation Partner
Now it's clear how architectural rendering and visualisation can benefit you, it's equally essential to find the right partner. There are many factors to consider, such as the kind of software they use and the number of revisions you're permitted for free; however, where you'll find the best value is in working with companies that employ architects.
There are several design companies that can produce renderings, but many are not actual architects. Architects bring a unique understanding of the market and a high level of expert knowledge to make your renderings the best they can be.
How can Emperor Vision help?
Emperor Vision are a team of architects who strive to produce the highest quality images to ensure approval.
For more information on how visualisation can enhance your property development, or to get a quotation from our dedicated and expert team, contact us via email at [email protected] or give us a call on 02085314441.