A 360° virtual tour is an online walk-through of a property. By clicking and dragging on the screen, you can turn the camera to look and walk in any direction, giving you the freedom to explore every room at your own pace.
A 360° tour lets you explore a building as if you are inside it, allowing you to enter the building and experience it for yourself before it is even built. These tours have 'hotspots', allowing you to travel to other rooms, making them a true 'tour' of the building. You can walk through the building and get a true feel for your project that you may not get from normal still renders. A 360° tour with photorealistic visuals can be a powerful tool for selling your project.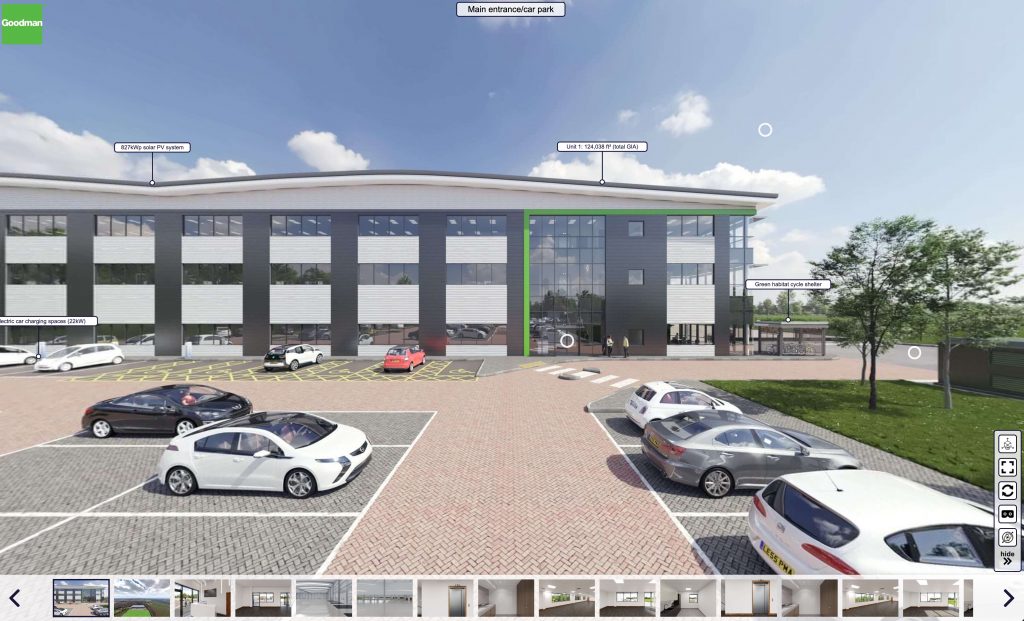 Why 360° tours are beneficial_
360° tours give you the chance to capture visitors' attention and induce them to sneak a look at the property. Once they're given a reason to look more closely, they're in the position to be sold on a great offering.
Capitalising on the opportunity to showcase a story
Vision is everything and any buyer can be forgiven for not necessarily being able to place themselves within bare walls or a construction site. Countering this with a 360 tour draws attention to the property and inspires dreams about inhabiting that space.
Adding more interactivity to viewings
A photoreal virtual tour allows prospects to see every room and corner at their own pace, as well as whenever and as many times as they want. 360 tours allow viewers to get a sense of what it feels like to live or work in a dwelling as they're able to see textiles and materials, textures, colours, and fine detailing.
Increasing reach through a shareable platform
Major platforms like YouTube and Facebook support  360º video, making it the most shareable form of VR content, with the potential to reach millions.
start your 360° tour with us_
For more information on how 360° tours can enhance your property development, or get a quotation from our dedicated and expert team.
our 360° TOUR EXPERIENCE_
At Emperor Vision, we've worked with clients in a range of sectors including commercial and residential to create stand-out 360° imagery. In real estate, 360° photography can place a potential buyer in the property, giving them a virtual tour without ever leaving home, particularly useful if the property is on the other side of the world.